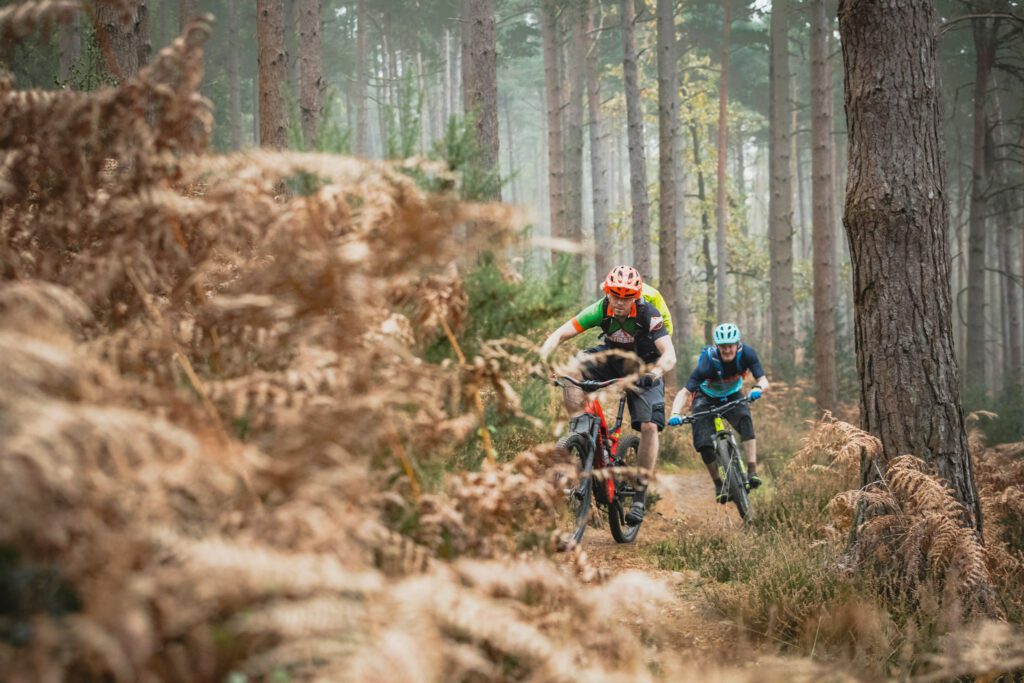 The building of trails or features on the trails is illegal unless sanctioned by the Friends of the Hurtwood.
The Hurtwood provides miles of riding through the beautiful woods in the Surrey Hills with easy access to Ranmore and Leith Hill. Please be aware that the Hurtwood is a natural environment with many hidden obstacles as well as man-made ditches and banks to prevent fly-tipping; you cycle on the Hurtwood entirely at your own risk.
As the Hurtwood is open access to all users you will come across walkers, dogs and horses -please give way to them at all times. Remember animals do not understand how to give way.
Today's riders will shape the trails of the future and as more and more riders discover the Hurtwood as an outstanding place to ride, the Friends of the Hurtwood have adopted a simple set of Trail Essentials which will help you enjoy your ride responsibly, while showing respect for others, and care for the environment. It's all good.
Keep It Legal
You can ride on bridleways, byways and forest tracks.
Leave No Trace
Think about how you ride and the impact this has on the trail. Practice to improve your skill at low-impact cycling.
Wet and muddy trails are more vulnerable to damage. So adjust your riding, and consider using alternative trails where appropriate.
Keep to existing trails; avoid widening the trail, or creating new lines.
Always take your litter home with you. And other peoples' too if you can – inner tubes and cycle litter reflect badly on all riders.
Control Your Bike
Stay focussed; even a second's inattention can cause problems for you and other trail users.
Check your speed. Ride responsibly, and think about when the conditions are right for riding fast. This awareness will avoid incidents with others.
Remember, there are inherent risks associated with mountain biking. Be realistic about your riding ability.
Always Give Way
Let your fellow trail users know you're coming. A friendly 'Hello', or bell-ring, is considerate, and alerts others to your presence.
Pass slow and wide. Slowing to a walking pace or stopping if necessary. This is particularly important when approaching or passing horse-riders.
Saying 'Thank-you', if other trail users give way to you is polite, and helps build good relationships with others.
When approaching corners or at blind spots, anticipate other trail users.
Avoid Disturbing Animals
Animals can be startled by an unannounced approach, a sudden movement, or a loud noise. This can upset dogs, startle horses, or disturb wildlife. Be aware of your potential impact on animals, and take care to avoid disturbing them.
Always Plan Ahead
Know your bike, your equipment, your ability, and the area in which you are going to ride, and prepare accordingly.
Be self-sufficient. Keep your equipment in good order, and carry necessary supplies for trailside repairs, and any changes in the weather or other conditions.
Wear the appropriate safety gear, including a helmet, for the trails you are riding.

Follow the links below to find out more things to do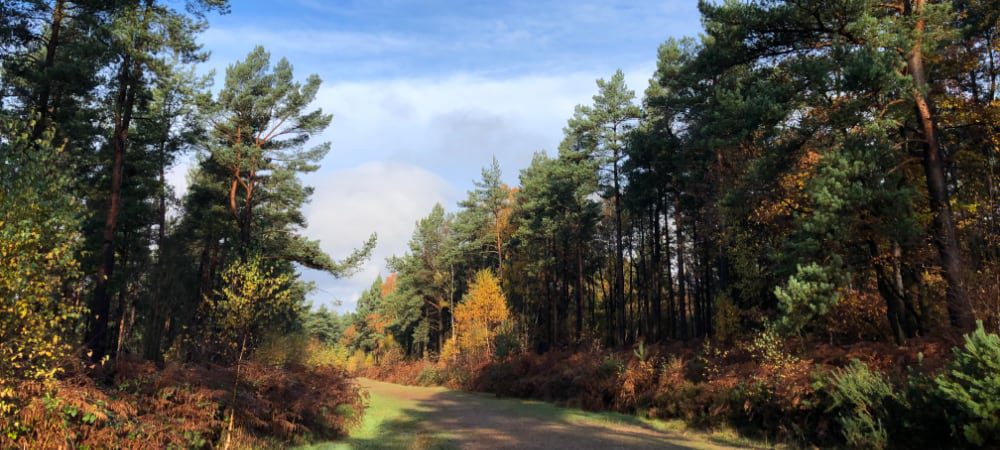 Consider becoming a Friend of the Hurtwood