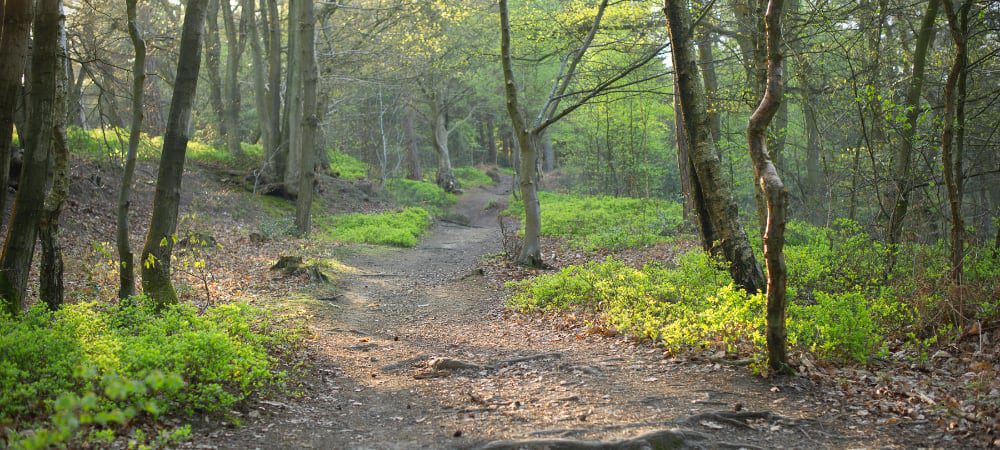 These paths are a broad mix of types – ranging from steep paths more suitable for fitter walkers to less hilly areas if you wish to go for a gentle stroll.
Many paths are suitable for use by adventurous families with off-road buggies.
Some recommended walks can be found below.
More Hurtwood walks and many more in the wider Surrey Hills can be found on the Alltrails website.
Walkers, alone or with dogs, are always welcome on The Hurtwood but be aware that you visit the Hurtwood entirely at your own risk. Uniquely, walkers can roam 'off-piste' but be aware that although the Hurtwood is a beautiful natural environment it has many hidden obstacles that can trip you up. There are also man-made ditches and banks alongside road verges designed to block fly-tipping. Paths and tracks are not surfaced and may be rough and, particularly in winter, very muddy.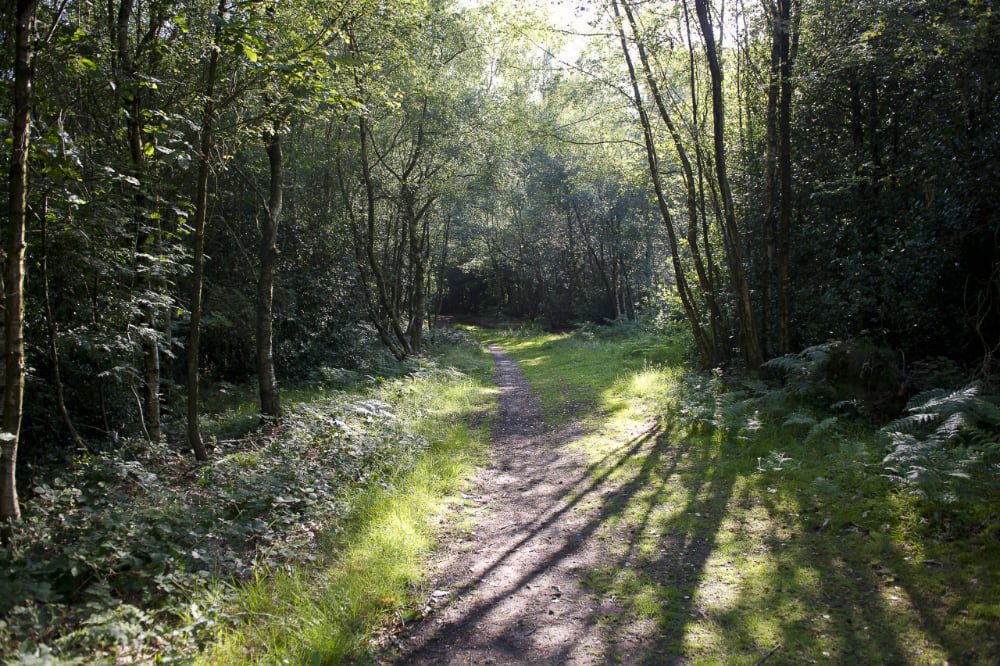 Keeping Everyone Safe
All users of the Hurtwood have a shared responsibility to ensure the safety of themselves and others wishing to enjoy the environment. Whether on foot, on bike or on horseback everyone should aim to be in control of their animals and respect the rights of others. Safety must come first, horses, cyclists and dogs need to be under control to avoid any incidents.
We recommend the following conduct when walking dogs  –
If your dog is difficult to control, please keep it on a lead
Call your dog to heel when you see a horse rider or biker approach
Please remember, an out of sight dog may be out of control causing disturbance to wildlife, especially deer
Stay calm if a situation arises and do your best to influence your dog's good behaviour
You are responsible for the actions of your dog therefore it is important that you maintain control of it. In extreme instances, inability to do so may result in a criminal prosecution being brought against you.
Bike Trails
We do not recommend walkers attempt to use bike trails. These trails are easily recognisable as they traverse downhill through the forest and are deliberately kept away from the main trails. They are narrow and have a flowing style. Bikers ride these trails downhill, never uphill, so they are normally travelling at speed.
Finally, be aware of ground nesting birds such as nightjars, lapwings, Dartford warblers, woodcocks, stonechats and meadow pipits are known to be present on the Hurtwood.  So from May to September we ask dog owners to keep to paths during this time to minimise disturbance and protect eggs.
Trees
Hurtwood trees not only provide shelter for wildlife and income for landowners, but are an essential feature of the landscape. The ubiquitous coniferous pine is both commercially planted and, like the silver birch, widely self seeded.  Deciduous trees include ash (die back issues), oak (processionary moth issues) as well as rowans beloved of thrushes.
Plants
Heather and the larger later flowering ling are widespread on the heaths, with patches of gorse and numerous grasses plus the ubiquitous bracken. Lichens and fungi are also a source of interest through the year.


Our Favourite walks
Follow the links below to find out more things to do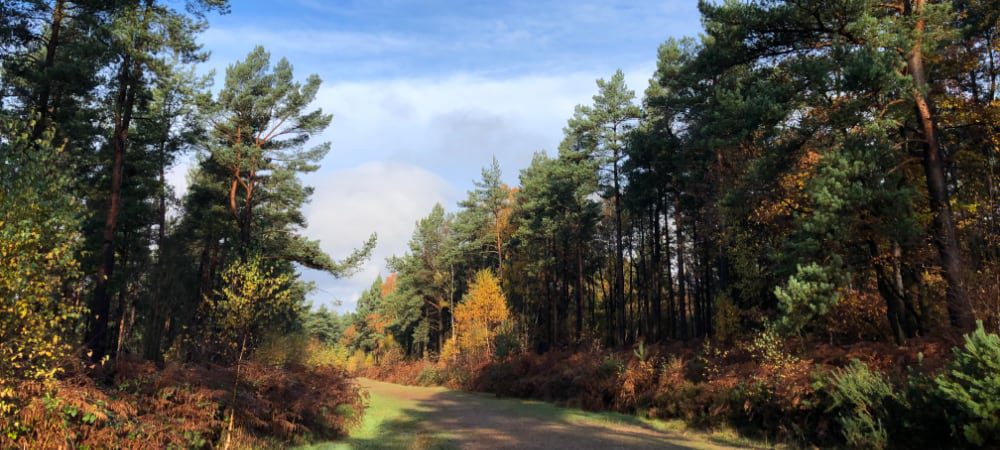 Consider becoming a Friend of the Hurtwood