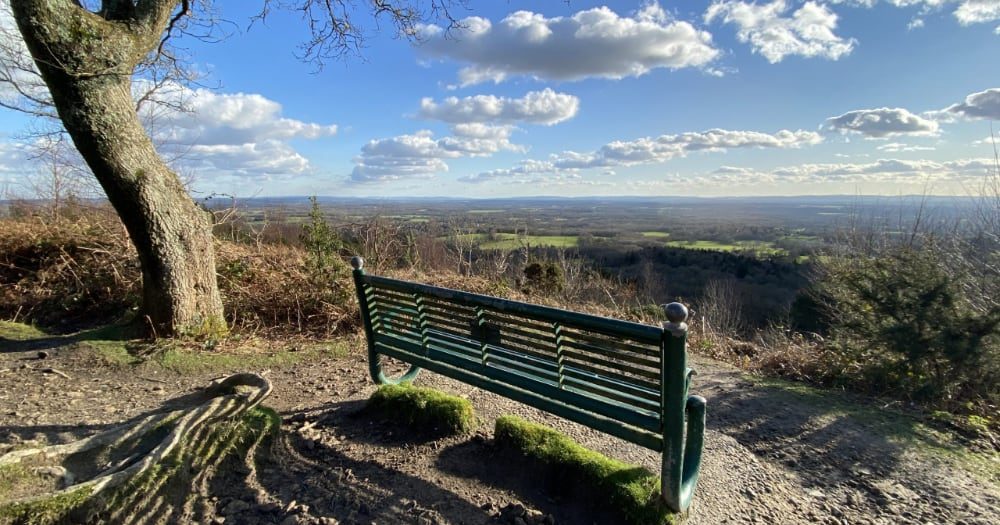 As a courtesy to the local villages, please use the Hurtwood carparks.
They are free and open for your use, including horse boxes – click here for their locations on Google Maps.
Please note – overnight parking is not allowed.
Maps
Opposite is a map showing the areas that are managed by the Friends of the Hurtwood. This is for illustrative purposes only. The OS Maps for the area are Explorer Range 145/6 and Landranger Range 187
Biking
There is no official map showing MTB trails, but you can find out more by asking around while you're out and about on the Hurtwood.
Walking
Details of some of our favourite walks can be found in the Walking page. There are more on the alltrails website
What-Three-Words (W3W)
The Hurtwood covers a large area and can be confusing! Many areas look so alike. What3Words provide a useful app to locate yourself while in the area. Download the W3W app here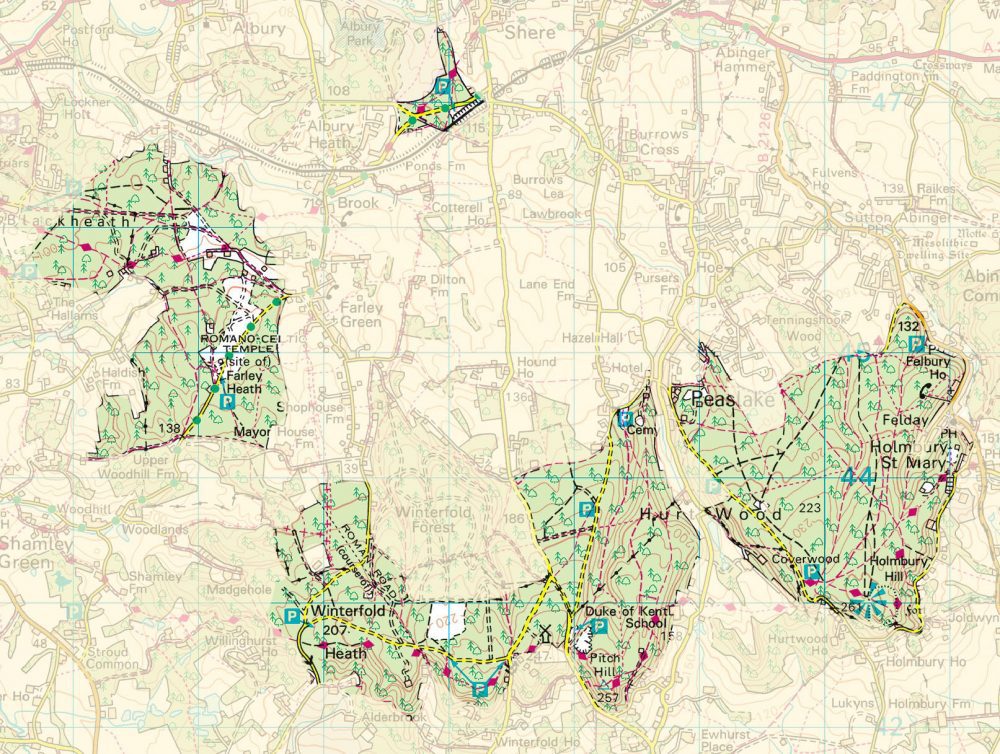 Follow the links below to find out more things to do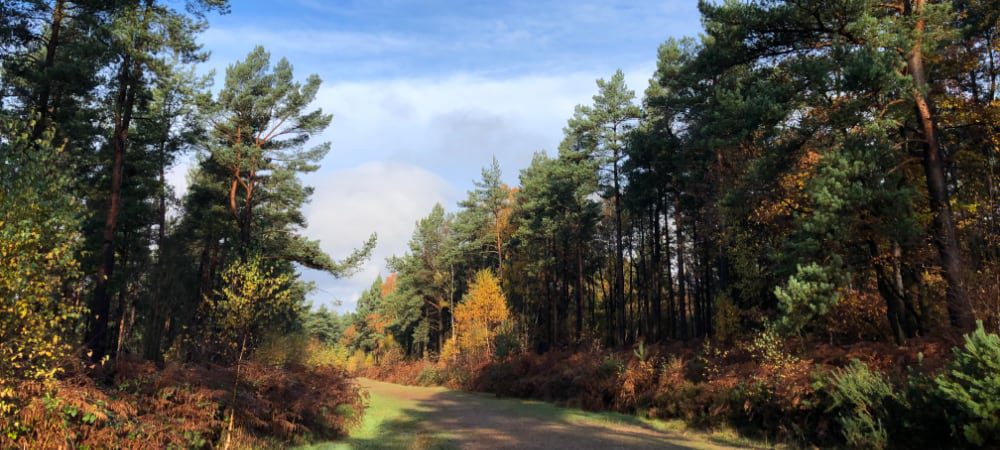 Consider becoming a Friend of the Hurtwood